Somewhere, far off in the hills of Colombia, one of our new skylight iris designs is currently being installed in a brand new architectural build. Made of marine-ply and fibreglass, this custom iris makes use of Delrin bearings for a silky smooth and quiet operation.
During the day it opens up wide to let the warm sunshine through its 2' (~600 mm) aperture, and at night closes down gently onto the wire of the pendent light that hangs through its centre.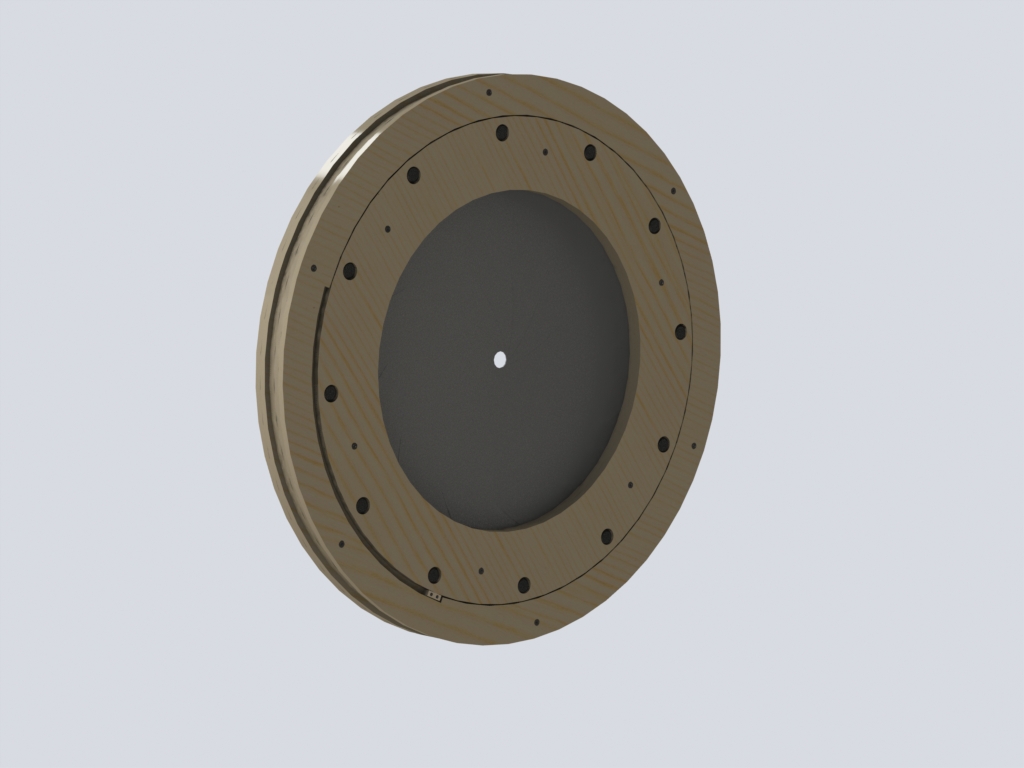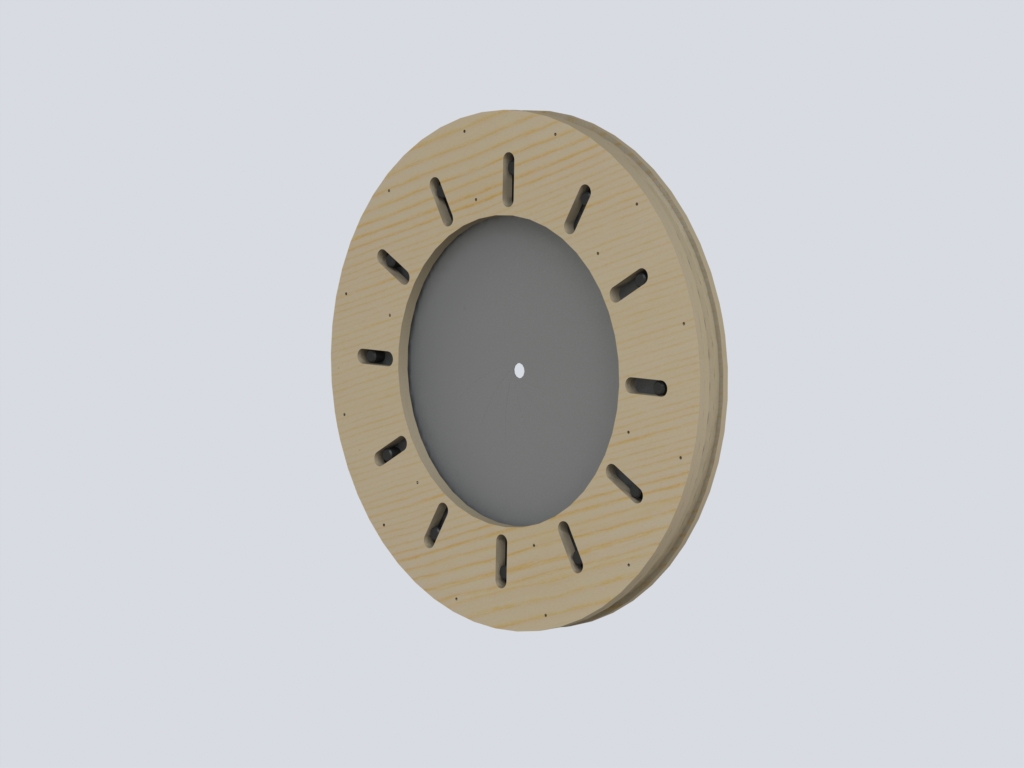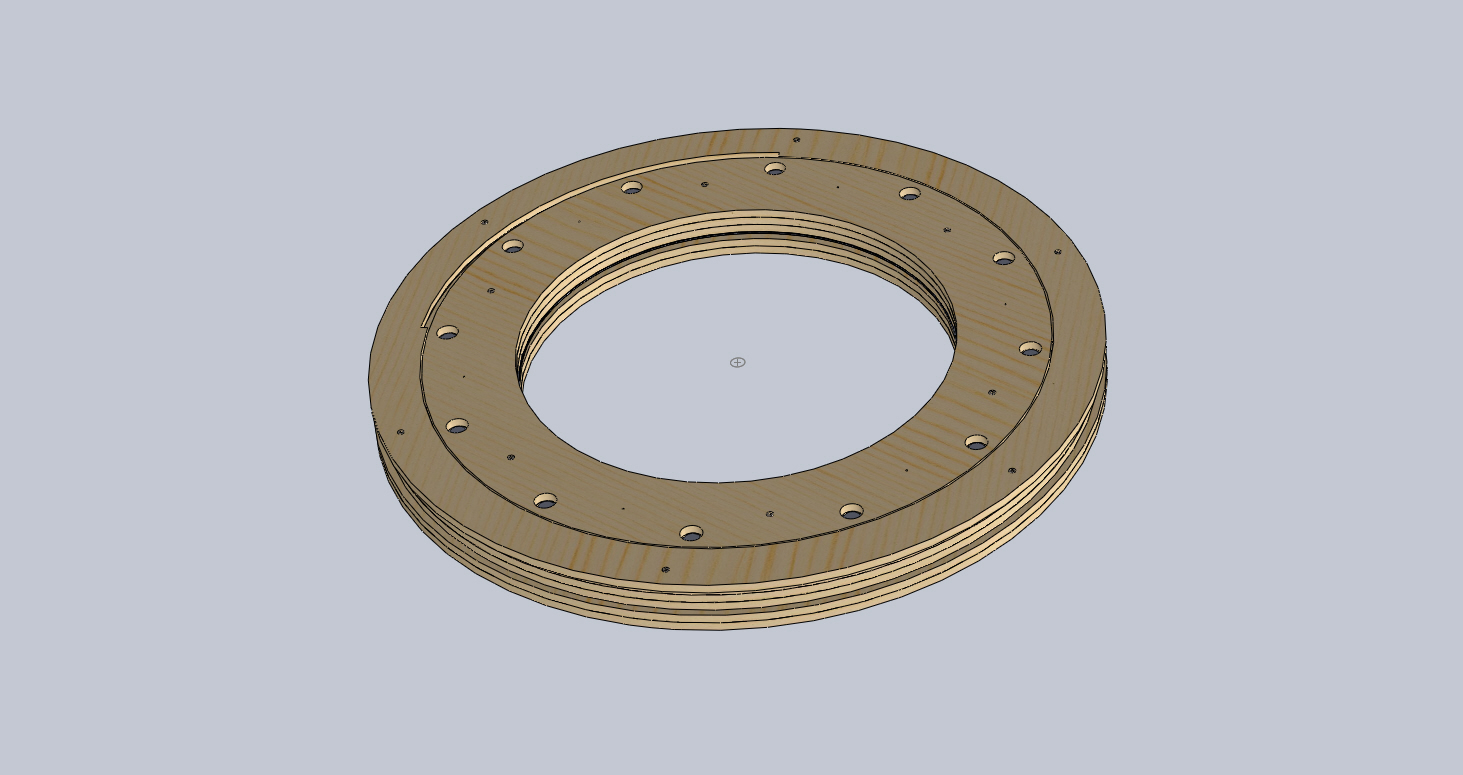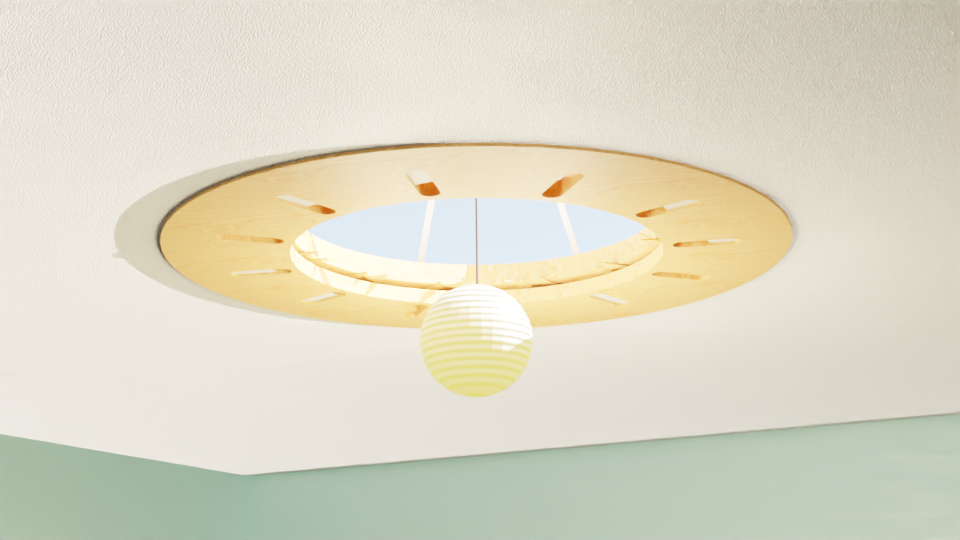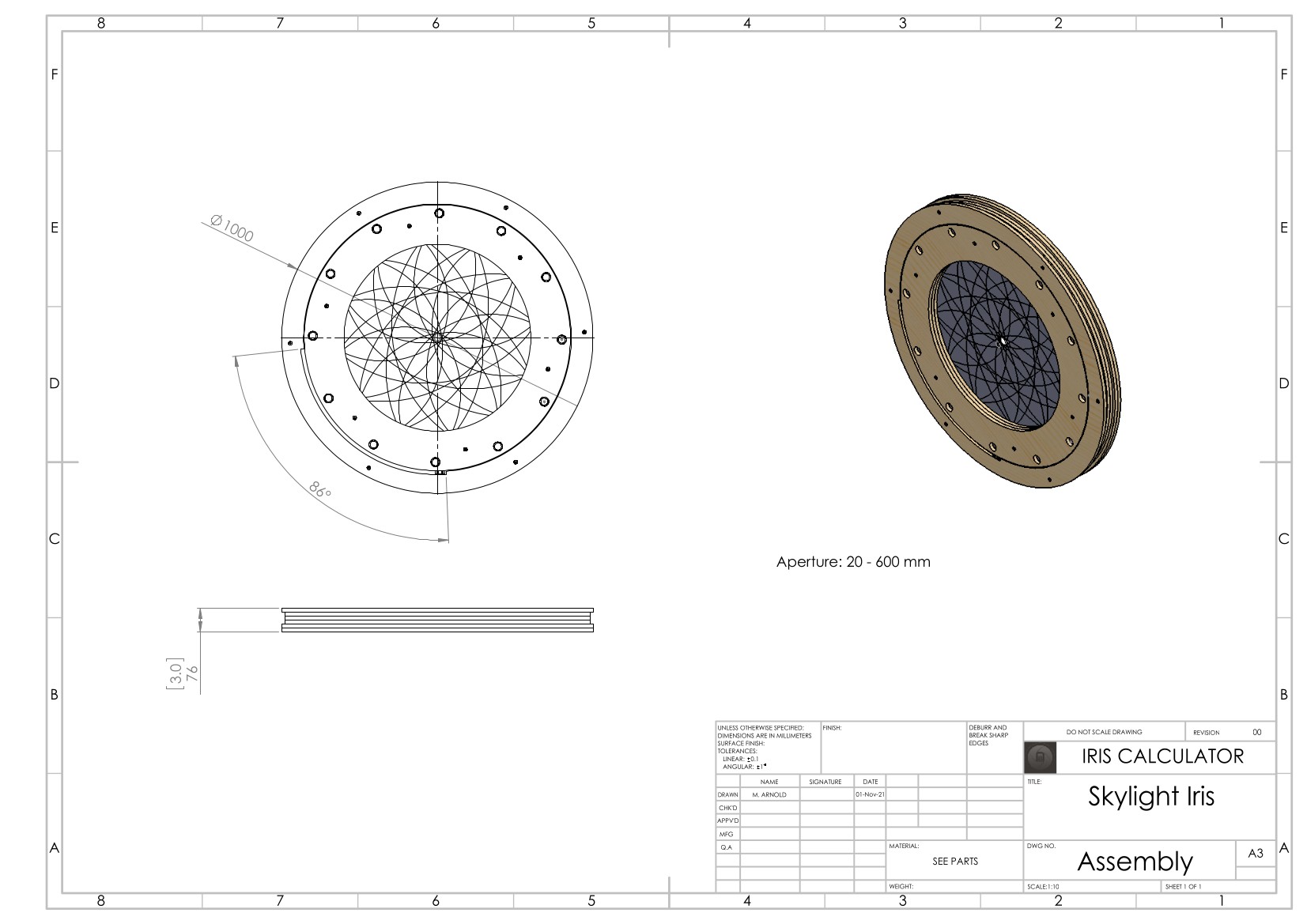 ---
If you'd like to have a go at making your own iris design, please do sign up to our design software. You'll be able to customise the size and many other design parameters. And once you're done, you can export the parts.
---