Halloween is a holiday like no other. It's a time when imagination runs wild, and the boundaries between reality and the supernatural blur. Makers take this opportunity to showcase their skills, turning their homes, yards, and even themselves into hauntingly impressive works of art, that can occasionally incorporate mechanical iris diaphragms to add an extra layer of intrigue.
One of the most exciting aspects of Halloween for makers is the opportunity to experiment with a wide range of materials, techniques, and technologies. From intricate costumes to elaborate haunted house decorations, there's no limit to the creativity that can be unleashed, and iris diaphragms are certainly one avenue for of this creativity.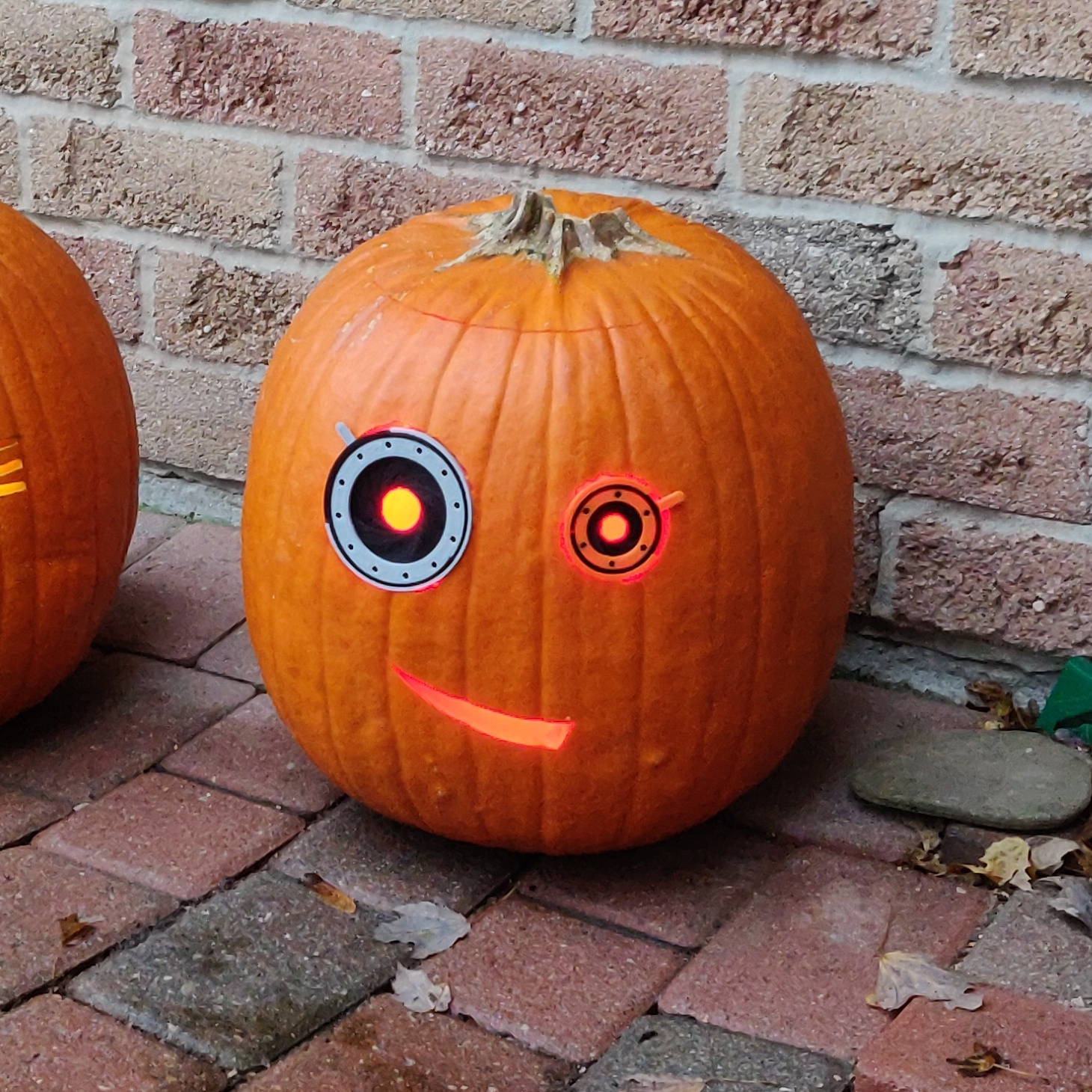 Costumes are a favourite project for many makers. Whether it's transforming into a classic monster like a vampire or a werewolf or crafting an entirely original character, the addition of an iris diaphragm (or two) allows for astonishing eye-opening effects. These diaphragms, often controlled by microcontrollers and servo motors, can create mesmerizing visuals that captivate onlookers.
Haunted houses and yard displays can also benefit from the incorporation of iris diaphragms. These ingenious devices can simulate eerie, fluctuating peepholes or windows, adding an unpredictable and suspenseful element to the experience. With precise control, makers can create chilling illusions, making visitors wonder what might be lurking behind those ever-changing openings.
Pumpkin carving, another cherished Halloween tradition, can also take on a new dimension with the inclusion of mechanical iris diaphragms. Makers can embed these devices within their pumpkins, allowing them to open and close, revealing the intricate carvings and patterns underneath. The result is a pumpkin that seemingly comes to life with each movement of the iris.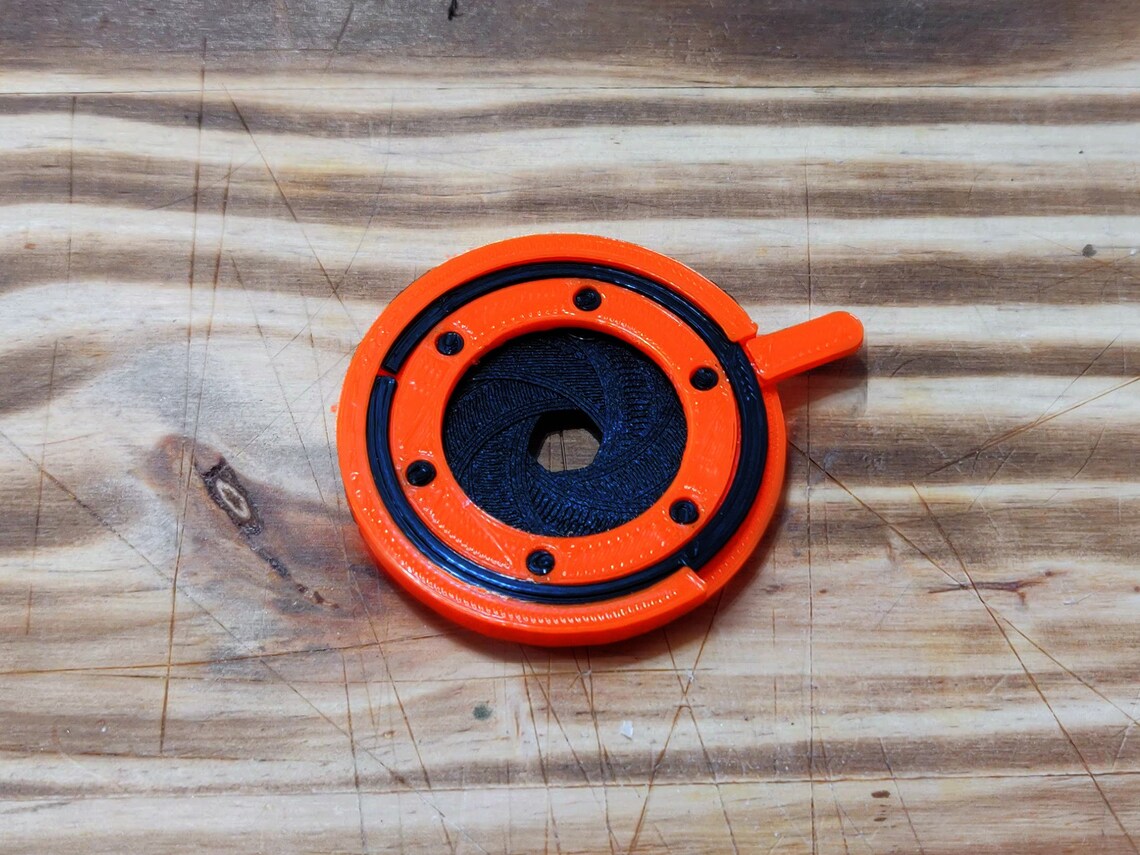 But the magic of Halloween isn't just about the final result; it's also about the process. Makers often document their creations, including the integration of mechanical iris diaphragms, on social media and in online communities, sharing their progress, offering tips and advice, and inspiring others to embark on their own high-tech DIY Halloween projects. This sense of community and collaboration adds an extra layer of excitement to the season.
So, as the days grow shorter and the nights grow darker, makers across the world are hard at work, infusing the Halloween season with their unique blend of creativity and technology. They're counting down the days, not just to Halloween, but to the moment when they can unveil their masterpieces, and share the spooky joy with the world. When October 31st arrives, we're looking forward to seeing their dedication and passion shining as brightly as the Halloween moon, illuminating the night with the magic of their amazing creations, complete with mesmerizing mechanical iris diaphragms!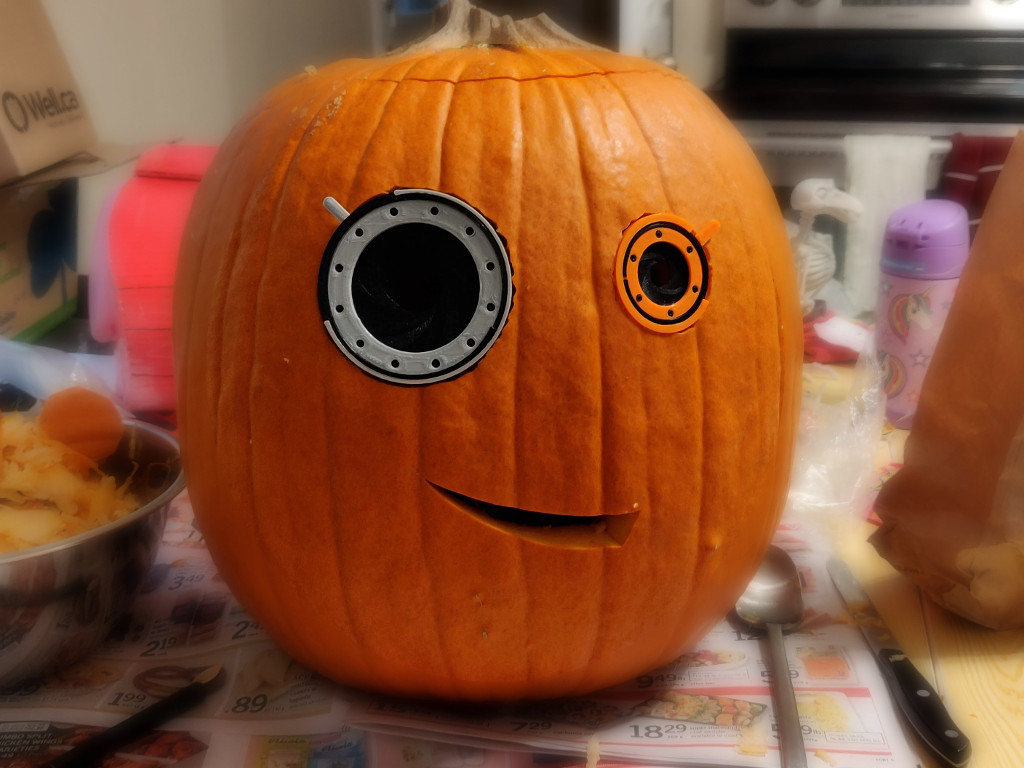 ---
If you'd like to have a go at making your own iris design, try out our aperture design software. You'll be able to customise the size and many other design parameters. And once you're done, you can export the parts.
---