Back in February, 2017, Make magazine wrote an unbiased Iris Calculator review. The author, Caleb Kraft, used the software to help speed up his design process for making his own mechanical iris. You can read the full Make magazine review here.
Of course, since that article was written, there is now a free version of the Iris Calculator available. Plus other minor improvements have been made along the way.
If you haven't already, you can try out the Iris Calculator for yourself here.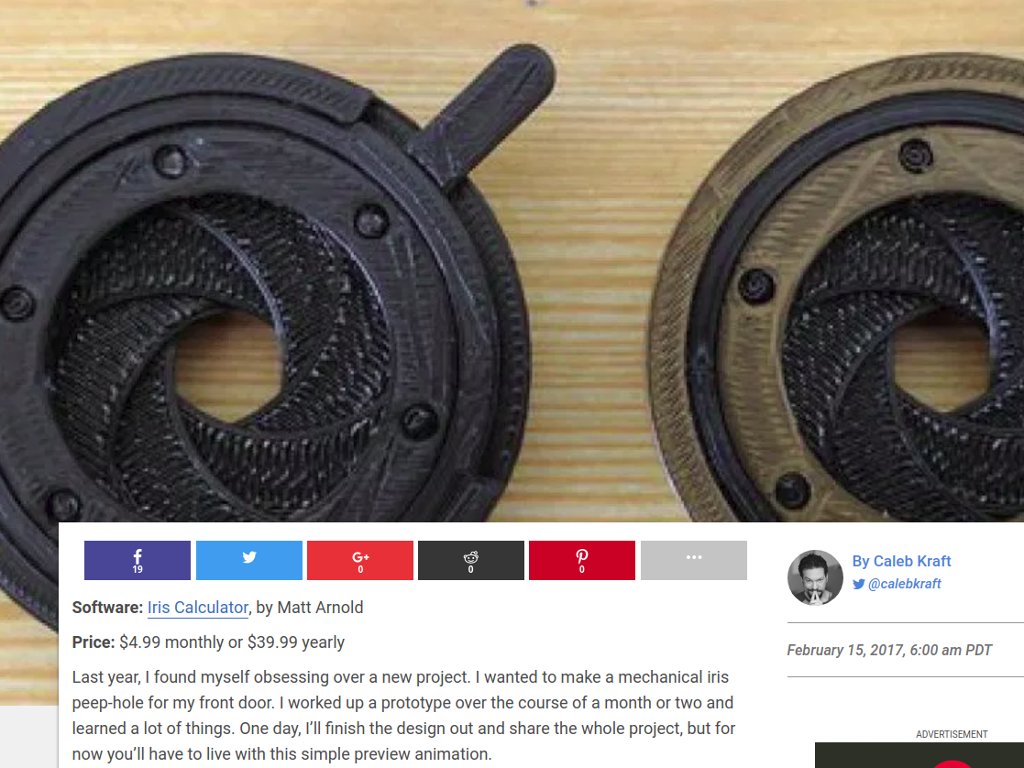 ---
If you'd like to have a go at making your own iris design, please do sign up to our design software. You'll be able to customise the size and many other design parameters. And once you're done, you can export and print the templates as a guide.