Once you've designed and downloaded your mechanical iris as a DXF, what happens next?
---
Because the Iris Calculator makes no assumptions as to how you might want to fabricate your iris, those DXF files need to be shaped into your final design. The brief videos show you an example of how you might extrude the housing into a 3D model and put all the parts together using SolidWorks.
In the video I import the housing dxf file, then proceed to extrude the slots, base, and outer wall. I then create a groove on the inside of the outer wall, for a retaining clip to sit in (which will hold the actuator ring in place). Next I cut a slot for the handle – remembering to make allowances for the width of this handle. Then, finally, I chamfer the edges of the slots (to aid insertion), the edges of the max aperture (to help prevent the blades snagging when the aperture is operated), and the retaining clip groove (again to aid insertion).
---
Repeat this extruding approach with all the iris DXF part files, and you're ready to make your creation!
---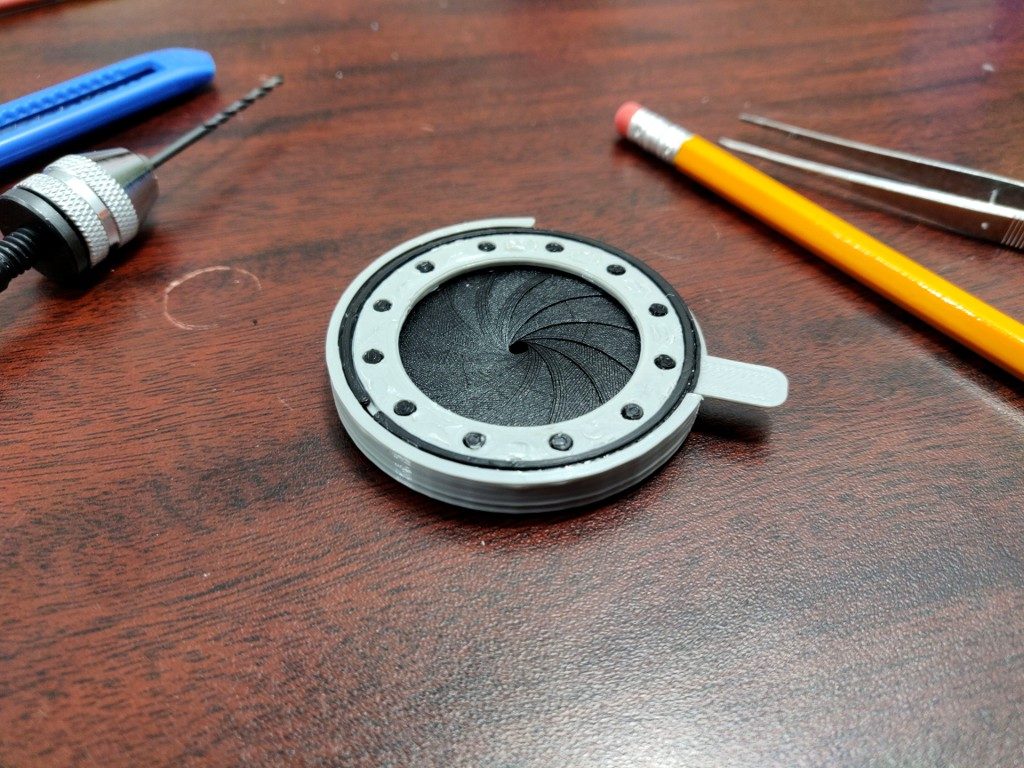 ---
---
If you'd like to have a go at making your own iris design, please do sign up to our design software. You'll be able to customise the size and many other design parameters. And once you're done, you can export and print the templates as a guide.